A Guest – in the lectures for the 2nd year students of Ecotourism program
September 10, 2019

Posted by:

Kolpingas

Category:

News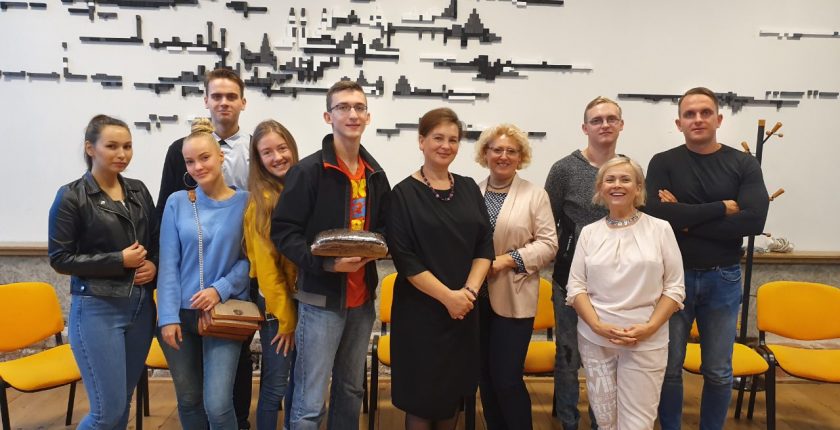 On 8-10 September 2019, at KUAS, the second year students of Ecotourism had a guest lecturer – practitioner, Eurika Maselskienė, who is the General Director of "Ukmergės duona" (Ukmergė Bread).
Director Maselskienė shared practical knowledge of aspects of launching new products, the subtleties of working with suppliers, competitors and partners, emphasizing the importance of planning, financial calculations and attitude towards employees.
Students learned that becoming a CEO and a millionaire does not happen in a day, that there were big challenges and a lot of "headaches" for every entrepreneur before reaching the "Olympus". During the meeting, the issues of eco-labelling, production requirements and aspects of the promotion of organic products were discussed. At the end of the meeting everyone tasted some organic products: bread, muffins, dried bread and other treats from "Ukmergės duona".

We thank the guest for the time and open sharing of practical experience, which is very important for the study process and for the students who will soon be doing internships in various institutions and organizations.